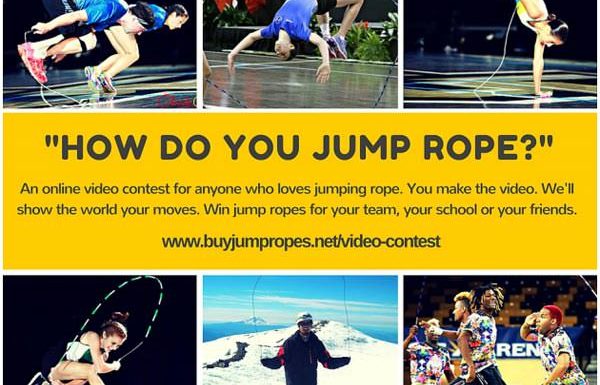 I'm currently performing and teaching over in Nigeria! It's going great and I look forward to sharing some of the details when I get back in the States. I was invited to judge a video contest put on by a friend of mine. If you would like to take part, it's a great opportunity to show off your jump rope moves! I've put all the details below, make sure you check it out and put together a video and submit it by Feb. 26th. You can win some free jump ropes for you or your school/team!
Create a 45-60 second video that shows the world your jump rope talents, your creativity, and your unique approach to jumping rope. Make it fun. Make it something you've never seen before. And make sure it includes jumping rope. It's up to you. Just make it awesome.
For all the details, where to submit, rules, guidelines, etc. visit www.buyjumpropes.net/video-contest. I hope to see your video on there and can't wait to help pick the winners!