"From the beginning of his show to his very last jump, we all found Peter to be extremely positive, motivational and entertaining. There is still a buzz around the school and I now see more and more students using jump ropes at recess time and excited to show off their new tricks."
Kristen Gauthier | P. E. Teacher | Center School | Longmeadow, MA


Jump ropes, a unicycle, audience participation, glow-in-the-dark ropes and motivational speaking, this is what füsed is all about. Our program is designed to capture your students attention, inspire them with jaw dropping skills and build a lasting memory of what it takes to be a champion.
"Not only are his tricks spot on, so is the message he sends to kids about work ethic and being a champion no matter the age."
Cory Monesmith | P. E. Teacher | Hassayampa Elementary | Wickenburg, AZ
"My staff and I were very impressed with his professionalism, skills and ability to relate to all ages of students while presenting his program on the importance of exercising and being a champion."
Brian Callaway | Principal | Early Primary School | Early, TX
Think your students have seen it all before? In this age of video games, tv and constant entertainment, it's tougher than ever to engage students in a memorable way. Our program is designed to be fast-paced, visual and unlike anything they've ever seen.
"He incorporated crowd participation with some of his tricks; even those watching felt like they were involved. The children loved every moment of it and have been talking about his presentation since."
Talina Bath | PTA President | Huntersville Elementary | Huntersville, NC
"You were so full of energy and optimism that I even left feeling like I could pick up a jump rope and begin jumping!"
Nonda Bolyard | Counselor | Aboite Elementary School | Ft. Wayne, IN

More than anything, our goal isn't just to enterain, but to inspire and motivate. We want students to walk out of our program excited and engergized by the possibilities that lay in front of them. How they can create their own future, set goals and become a true champion in life!
"This assembly really encourages children to set goals, to understand that by perseverance and attitude that they can change their life and accomplish that might not have thought they could accomplish before."
Sharon Roxburgh | Magnet Specialist | Dr. Juliette Thorner School | Bakersfield, CA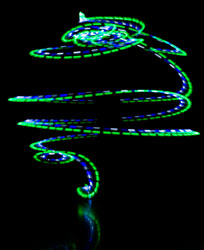 "I recommend to anyone who is looking for a guest speaker to speak with teenagers about goals, success and character to consider Mr. Nestler's presentation."
Allen E. Halley | Principal | Sherman High School | Seth, WV
So what exactly does füsed look like? It's hard to put it in words, it truly is something that needs to be experienced. The best way to describe it would probably be what we hear as students and staff file out:
"It is, bar none, the most entertaining assembly that I have ever seen!"
Chad Watters | Principal | Warwick Elementary | Jamison, PA
"In my 22 years as an elementary principal, Peter's assembly was one of the best if not the very best assembly we have ever had."
Joe Carr | Principal | Washington Elementary School | Fairfield, IA
Contact us for booking information and availability. We do work with budgets as much as possible, so don't let that deter you. If you've been looking for the perfect assembly for your school, this is it!